"The first step to success is to always carry within yourself gratitude and appreciation for others. One of the responsibilities of a leader is to give thanks!"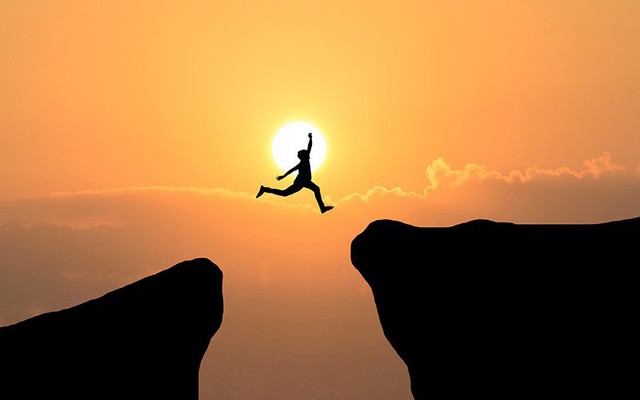 01 A father once said to his son:
"Work, must use the mind to do.
Assume the first job has a level salary is very good, then consider yourself lucky, have to work hard to thank that luck.
Unfortunately the salary is not ideal , then you have to learn how to improve your abilities."
All young people please pin 3 sentences above into your heart, and at the same time follow this principle to work.
Maybe our work is not complete but we still have to thank the work environment, thank the boss, thank the job opportunities every day, and work with gratitude. Even if you have to be someone's subordinate, don't be too calculating, instead think in a positive way, treating each job task as a new beginning, a new experience, a door to success. public.
Every job contains experiences experience and valuable resources, the depression of failure, the joy of success, the harshness of the boss, the rivalry among colleagues… these are all experiences and feelings that any employee should feel. will also have to go through if you want to reach the goal of success.
HR director of a famous company The language used to say this, some bachelors who have just graduated from school during their internship have not worked yet discussed the conditions with the boss, or just got a little bit of achievement, have "bargained" with the head of the department, so is inappropriate.
They should learn to appreciate the refresher of the business, not calculating whether to ask for a salary increase, so when achieving certain achievements, once again offer a reasonable salary to the business, is it possible to get space? grow bigger in the business.
A programmer working on a project software company for 8 years, while the business was smooth sailing, the company went bankrupt. At this time, his son was also born, he immediately had to find a new job.
There is a software company hiring programmers staff, very good treatment, he confidently submitted his CV. With his outstanding professional knowledge, he easily passed the paper test. Two days later he took part in the next round of interviews, and he was also very confident.
But when interviewing, the employer gives raised a question about the future direction of the software, he had never thought about it and was eliminated.
However, this company's perspective About software gives him a new feeling, like he just realized something. He wrote to the company a thank-you letter: "Your company has expended human resources and resources to give me the opportunity to participate in the paper test and the interview round. Although I was eliminated, I was opened again. expand my knowledge and vision. Thank you very much for what the company has spent. Thank you!"
This letter goes through many last ranks together reach the hands of the general manager.
3 months later, he received the winning letter recruitment of that software company. Turns out, it was his gratitude that made the company look at him first when there was an vacancy. Ten years later, thanks to his talent and dedication, he became the vice president of the company.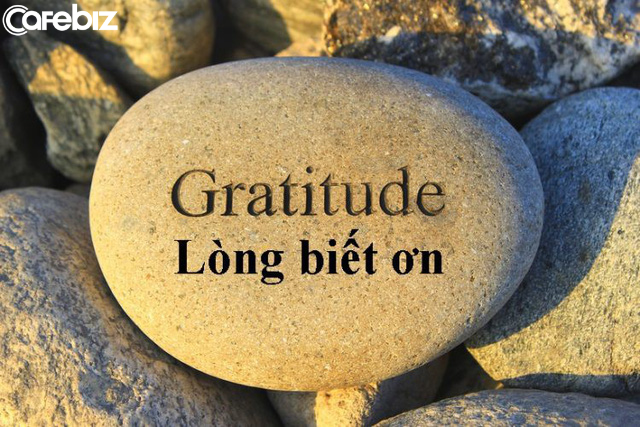 02 In business, people who know how to be grateful are loved more. HR experts say that many famous companies value their employees not only for their expertise but also for the way they handle problems and the speed of integration into the company, in other words, whether do they have gratitude when working and being human.
However, there are a lot of staff who have They may be grateful for the help of a stranger, but they overlook their gratitude to their boss, who works with them every day, they take it for granted, a purely commercial exchange.</span >
Oil king John Davison Rockefeller once wrote so in the letter to his son:
Currently, whenever thinking about At the company that I used to work for, thinking about my boss, Hewitt and Tuttle, I feel very grateful in my heart, that job is the beginning of my struggle, the foundation for my success. three, three are always grateful for the experience of those three and a half years.
Indeed, renting and being hired is contractual relationship, Could there be a gratitude behind this contractual relationship?
Because of the opportunity to do this, Only then will we have the material to survive and the stage to realize our values, our intelligence and intellect will have the ground to germinate and multiply, our life experiences will be rich, our abilities and Only our talents have the opportunity and space to develop.
So why not tell the leader thank them for giving you this opportunity?
Of course, everyone's success does not inseparable from their own efforts, but no matter how perfect and wise your actions are, you can't help but feel grateful for others.
Remember your every action Dear, have there been times when you didn't need the help of others? It is thanks to the sympathy and support of colleagues, and the knowledge that you learn from them every day, that you have the opportunity to advance and succeed.
So, Someone said like this: "The first step to success is to always carry within yourself gratitude and appreciation for others. One of the responsibilities of a leader is to give thanks!"
A person gets a promotion from an employee normally the general manager said:
"When I first joined this company, I Just an ordinary employee with no experience Why was I promoted to general manager after only two years?It's because I always work with a grateful heart, I'm grateful to my boss for giving me opportunity, I thank my colleagues for always caring and helping me.
Grace even a trickle , must also repay with a waterfall. It's gratitude that makes me work harder, and at the same time give my best to give back all of this, I myself did not expect that life would bring me such a greater reward."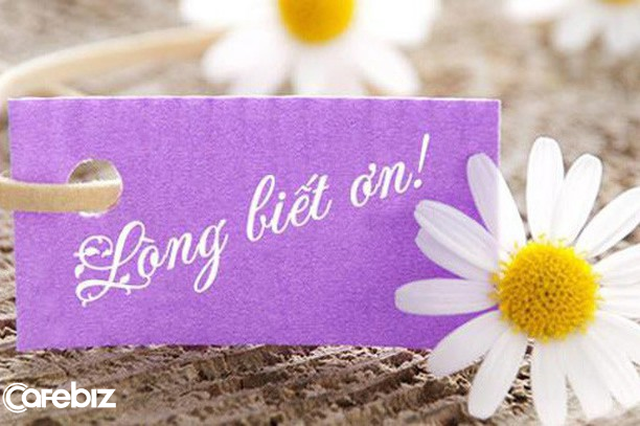 03
"Receiving someone else's favor is not When people have gratitude, good moral qualities will naturally appear."
Don't think work is boring, when you go to work with gratitude, you can easily become a more ethical person, a sociable and influential employee.
You have to believe:
Gratitude opens a portal magic power for you, discover your limitless potential and what awaits you will be job opportunities and more opportunities for success.
Regina
According to Young Intellectuals
And if you need a management unit professional building please call us immediately, we will help you have a good solution for this job to help maximize costs and bring the following benefits:
First, S4S helps investors save operating costs up to 30%, improving Up to 20% improvement in rental rates.

Secondly, Your assets are managed professionally, professionally, without worries deterioration and deterioration.

Third, Periodic inspection helps the building to operate stably continuously, timely remedy the damage, degraded.

Wednesday, Provide security service and standard ceremony of Grade A buildings to help tenants are always satisfied and stick with them for a long time.

Thursday, Usually filled with office tenants within 6 months of management, rate customers re-sign up to 90% and absolutely no fees.

Friday, Tenant signs directly with owner, investor receives deposit and monthly office rent from tenants. If a few customers have financial difficulties, there are still many other customers who pay regularly, ensuring a stable and continuous source of income.
Dedicated service, optimal cost , maximum profit, enjoy life freely. So what are you waiting for without handing over your office building to S4S to manage, operate and exploit?
_________________________________
INVESTMENT CORPORATION S4S
🌏 www.s4s.com.vn< /span>
📱 Hotline consultation : 0941611945 24/7